Erasmus+
22/12/20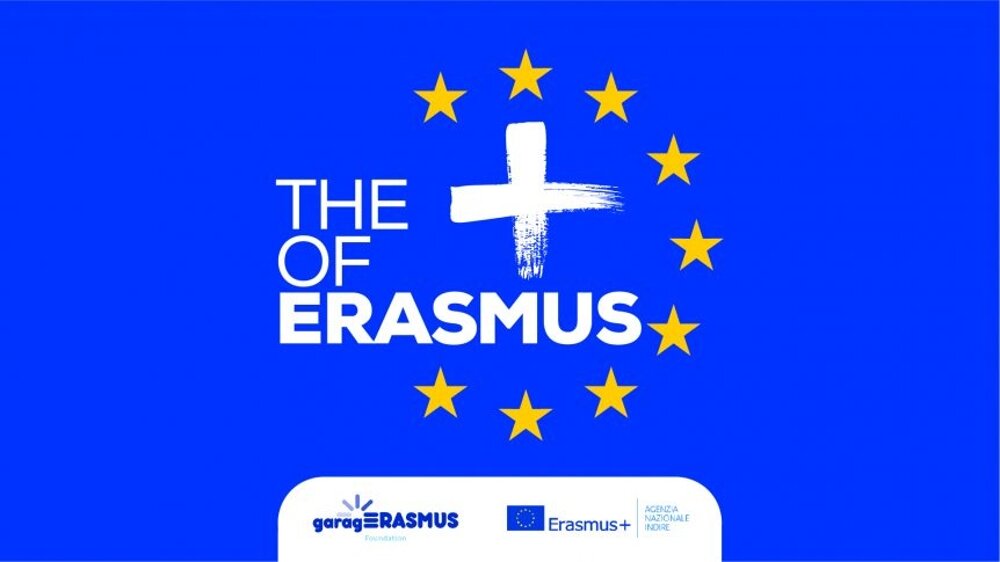 La Agencia Nacional Indire Erasmus +, junto a la Fundación garagErasmus, pone en marcha el proyecto THE + OF ERASMUS, un paquete de servicios virtuales dirigido a todos los estudiantes internacionales entrantes y salientes del curso académico. 2020/21. Como es sabido, el contexto pandémico limita severamente el desarrollo de la movilidad en formas tradicionales, con repercusiones que pueden ser penalizantes para los estudiantes.
Con THE + OF ERASMUS queremos integrarnos a la situación actual ofreciendo oportunidades de formación e información en las que los alumnos puedan participar en:
APRENDIZAJE GARAJE: información sobre el nuevo mundo del trabajo, a cargo de profesionales
PARTIDO DE TALENTOS: reuniones en línea uno a uno con empresas internacionales que han abierto puestos de trabajo o prácticas
ACELERADOR: cursos en línea, realizados por

Dante Alighieri

sobre lengua, cultura e historia italianas.
La primera cita es con el Acelerador, se celebrará el 22 de diciembre a las h. 4:00 pm y la inscripción se cerrará el día 20. Los estudiantes pueden inscribirse haciendo clic aquí