For residents in places far away from Brescia, the Academy has a partnership with DOTSTAY and the following services for finding apartments or rooms (shared or single) that meet the needs of registered students.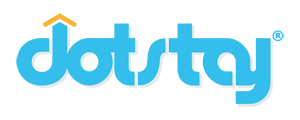 Dotstay is the first housing network that revolutionizes the way people move to another city. It provides a housing service for students and offers a targeted search service through its web platform.
Dotstay's search and offer system helps people who move to another city, for study or work reasons, to find their new home based on their needs.

Through the Dotstay website you can find shared apartments with single or shared rooms, private apartments, and an "Angel" friend with whom you settle in the city.
To the student of Hdemia SantaGiulia, Dotstay reserves the Angel service including:
- filling out an online form with the student's search criteria on the www.dotstay.com site;
- support for the vision of up to 5 housing solutions in line with the student's requests, in 7 calendar days (there are no real estate brokers, they are all private owners);
- assistance in visits by a multilingual collaborator who accompanies the student in the vision of housing;
- simultaneous translation of the lease and assistance for the transfer / activation of utilities;
- reservation (at an additional cost) of the transport service from the airport to the city center;
- possibility to request (at an additional cost) an Italian SIM card;
The service can be independently booked by the student on the reference site and is subject to the prices and terms of conditions in force at the time of booking.
To the student of SantaGiulia Fine Arts Academy, by entering a DISCOUNT CODE at the time of booking, a 10% discount is reserved for the value of the service.
For more information, please contact info@dotstay.com - +39 344 0689444.
---

WE ALSO REPORT THE FOLLOWING SITES FOR CONSULTATION: