Vocational Service
dal 27/06/22 al 01/07/22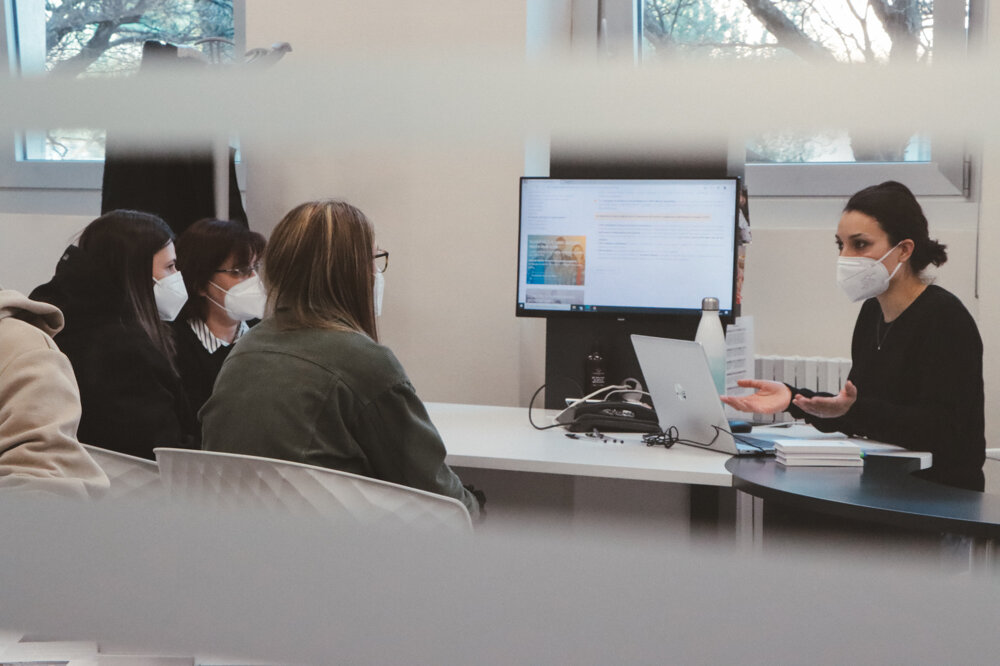 Would you like to choose a course of study that responds to the most requested soft skills in the business world?
Take part in the SantaGiulia Open Days - Grown Your Skill, from Monday 27th June to Friday 1st July 2022. A week full of online dating and presence.
Sign up and participate in our scheduled activities!
Here's what you can do during the week :
Personalised appointments for orientation
Request an interview with the guidance office to deepen the course of studies of your interest and to understand the teaching that distinguishes our first level courses. A contact person and some of our students will be at your disposal to answer your questions and let you visit our headquarters.
The soft skills of Accademia SantaGiulia - online webinar
Follow the webinars online and discover, together with teachers and students, how some of the softskills most requested by the world of work are acquired by attending our courses. Originality, ideation, technology use and design, active learning and leadership are just some of the soft skills we will talk about.
Admissions, fees and facilities - online webinar
Every day from 17.00 the guidance office will give you information on the admission procedure, the facilities and the fees.
Sign up for the meetings CLICKING HERE
We will contact you to find out which activities you want to participate in and to arrange your appointment together on site.
For information:
write to orientamento@accademiasantagiulia.it, whatsapp 337 1451551, or call us at 030 383368 - int. 4

Stay Tuned!