Vocational Service
25/10/18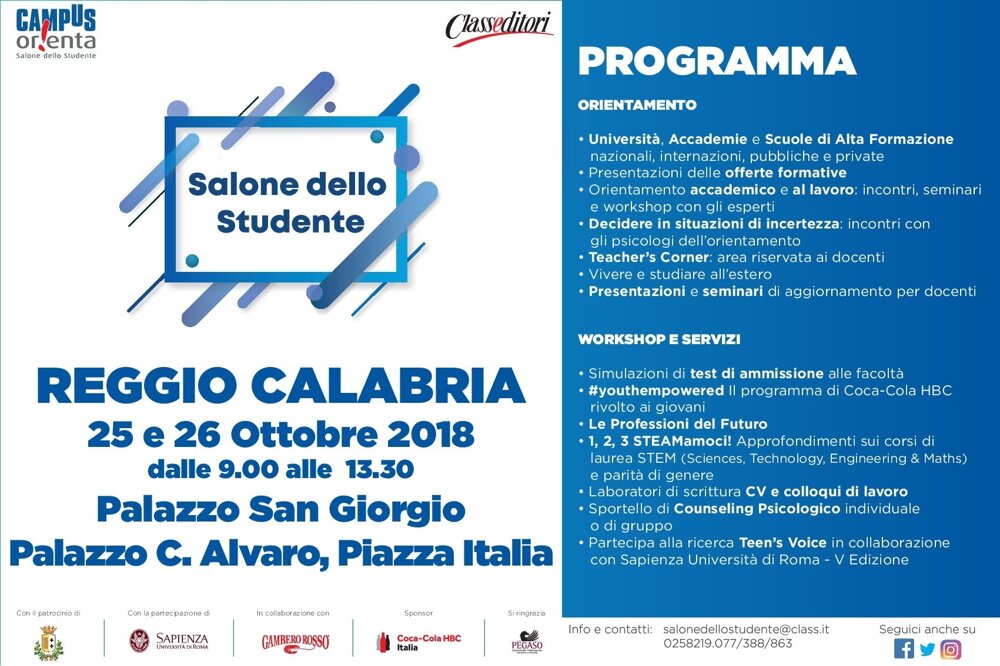 The "Campus Orienta" Student Salons, represent since 1990, the year of the foundation, the most significant sector event in Italy dedicated in a targeted way to university orientation, training and professional post-diploma and post-graduation.
The student lounge of Reggio Calabria will be held on 25 and 26 October at Palazzo San Giorgio and Palazzo C. Alvaro.
We will also be among the best Italian and foreign universities and academies!