Vocational Service
18/10/18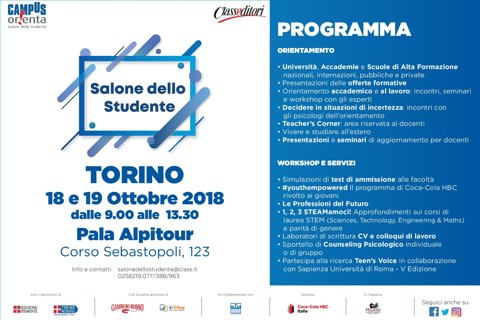 The "Campus Orienta" Student Salons, represent since 1990, the year of the foundation, the most significant sector event in Italy dedicated in a targeted way to university orientation, training and professional post-diploma and post-graduation.
The Turin student lounge will be held on October 18th and 19th at the Pala Alpitour.
We will also be among the best Italian and foreign universities and academies!