SantaGiulia Fine Arts Academy
31/01/17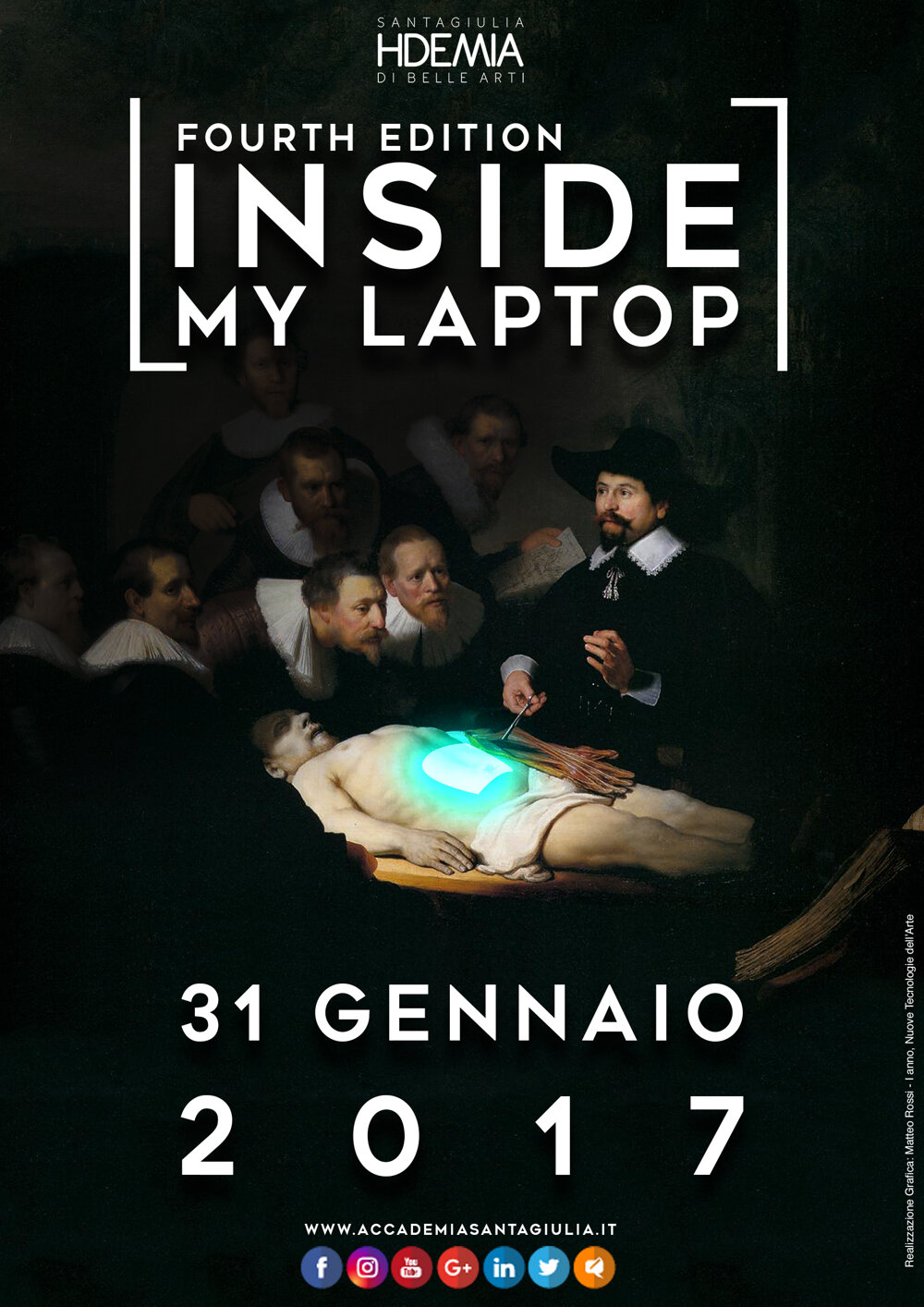 On Tuesday, January 31, 2017, after the success of previous editions, will be held INSIDE MY LAPTOP (fourth edition) at SantaGiulia Fine Arts Academy: the fourth edition of the exhibition-workshop during which students of the first year of the School of New Art Technologies, coordinated by professors of Net Art Marco Cadioli and Alessandro Capozzo, will show their works.

The access to the exhibition is free and it's open from 10.30 a.m. to 4.00 p.m. at the headquarters of SantaGiulia Fine Arts Academy.

At the exhibition-workshop visitors will become co-authors, conceptually and actually "spectators" that interact with works on display, will allow for their manifestation and evolution.

IF YOU ARE INTERESTED OF NEW ART TECHNOLOGIES, CLICK HERE TO BOOK YOUR OPEN DAY DURING THE EXHIBITION!