SantaGiulia Fine Arts Academy
07/03/17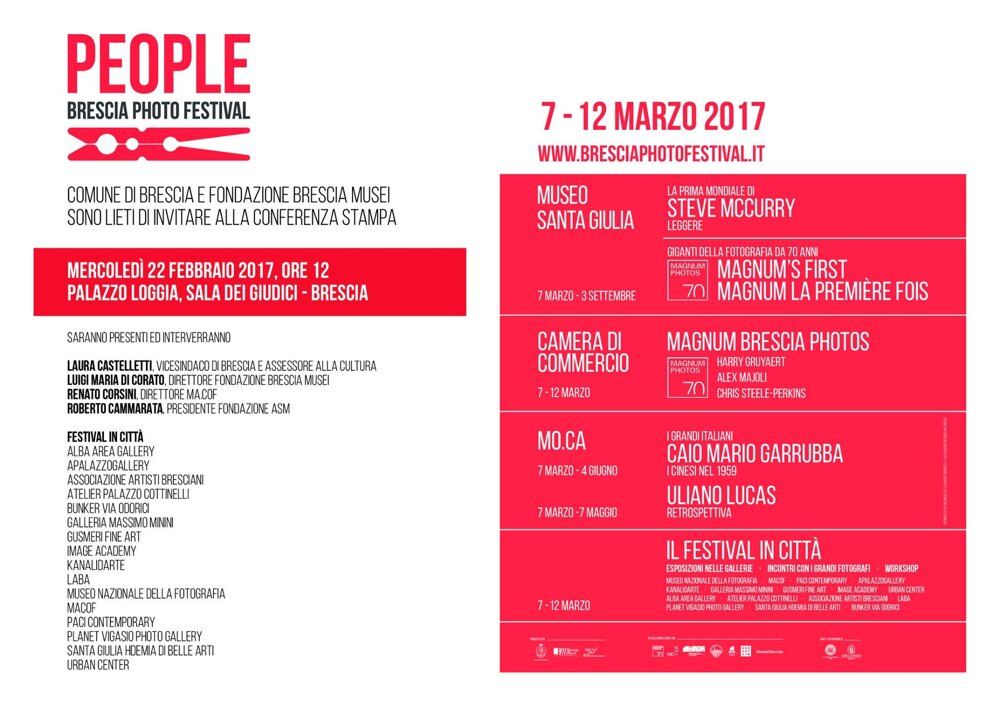 As part of BRESCIA PHOTO FESTIVAL "PEOPLE" to be held in Brescia from 7 March to 3 September 2017, there will also be a "Festival Off".
The festival includes two main venues, the Museum of Santa Giulia and MO.CA. where they will be gathered the great exhibitions. An important role will also have the "Festival in the city" with a rich program of exhibitions in galleries and other public spaces in the city, while at the Eden Cinemas will project a cycle of documentary films with the biographies of the great photographers.
The Festival in the city will also participate in our Academy SantaGiulia, with an exhibition this March 7 to 16 at the Associazione Amici della Fondazione Civiltà Bresciana (Vicolo San Giuseppe 5, Brescia).
The exhibition of the works of students PASSAGES_PRIVATES of Academy SantaGiulia who participated in the Photography courses, is curated by Professors Carlo and Massimo Tantardini Susa, with the fundamental contribution of teachers Mazzoleni Marco and Mauro Pini. It will be inaugurated on Tuesday, March 7 at 11.00.
Exhibition: 7 to 16 March 2017
Opening: Tuesday, March 7 at 11:00 am
Where: Associazione Amici della Fondazione Civiltà Bresciana - Vicolo S. Giuseppe n. 5, Brescia
Hours: Monday to Thursday - 9:30 to 12:00 and 15:00 to 17:30.
The exhibition is also open during the Night of Photography, Saturday, March 11.