SantaGiulia Fine Arts Academy
28/03/18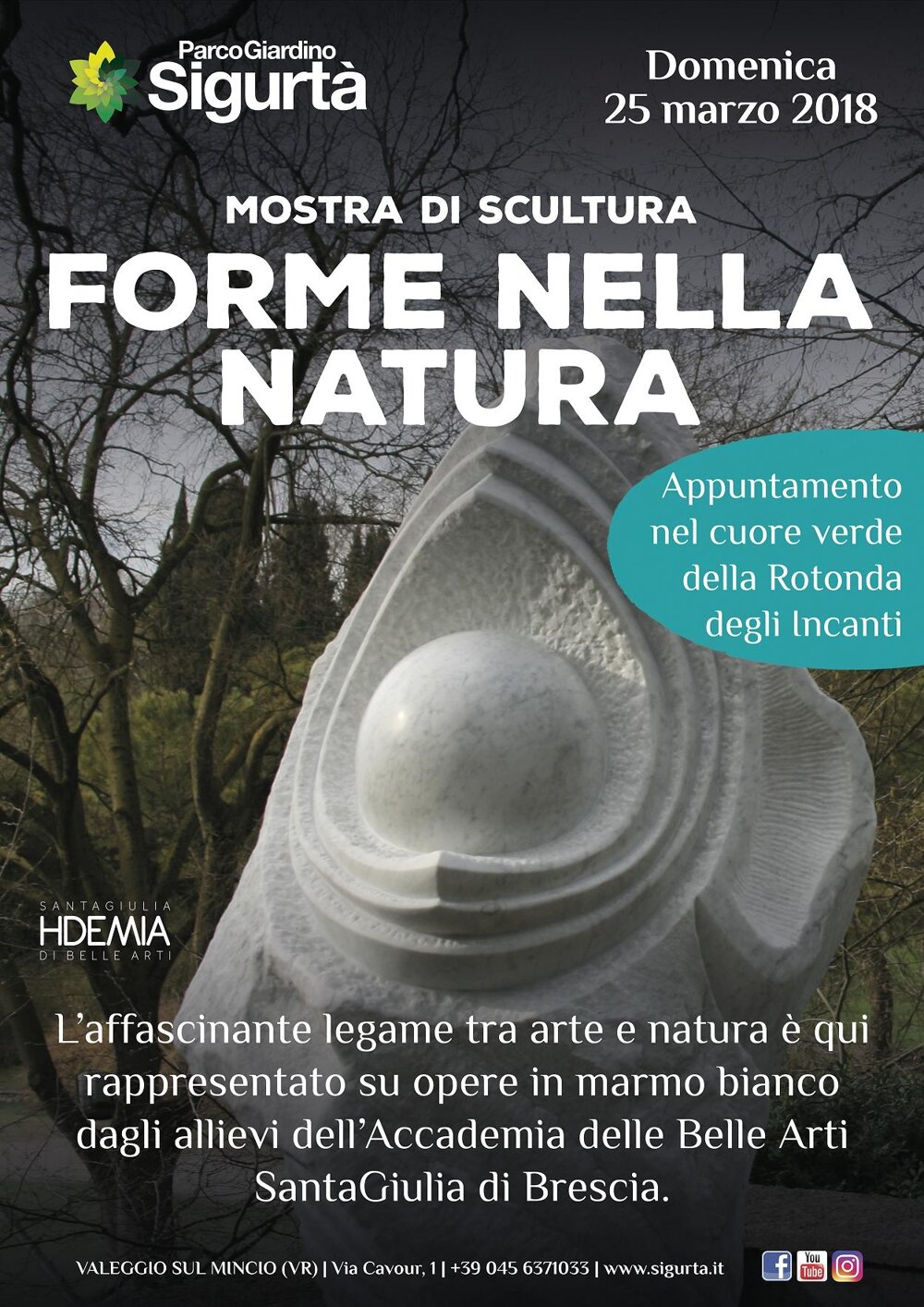 From 28th March 2018, on the occasion of seasonal reopening of Sigurtà Park on 8th March, the artistic exhibition "Shapes in nature" will take place with the artistic works of SantaGiulia Fine Arts Academy, Sculpture School.
For the third consecutive year, visitors to the park will be able to grasp the combination between art and nature, artificial form and natural form, in the creations of sculpture's students made during the hours of the course of "Techniques and Technologies of Sculpture, Marble and Stones hard", which will be exhibited every day until 11th November 2018 at the "Rotonda degli Incanti", near "Viale delle Rose" inside Sigurtà Park.
SantaGiulia Fine Arts Academy is waiting for you in an enchanted corner of Sigurtà (Valeggio sul Mincio, Mantova, Italy), to visit the exhibition and learn about the wonders of the park!